Engineering Design Assistance
Success starts from an interview.
Our strength lies in our ability to start from a clean slate and finish with an actual product. We offer solutions to resolve issues in customer's projects, whether it be a need for a breakthrough or a project that can't start from lack of R&D resources.
Joint
Development
Contract
Engineering
Features
We have a program to offer R&D assistance right from the origins of a client project.
This is an intimate solution
for our engineers to do developmental work right along with the client,
in a constant exchange of ideas and effort,
from project start-up to market release.
A perfect solution for projects needing the best output beyond
what can be expected from a traditional, simple outsourcing of engineering.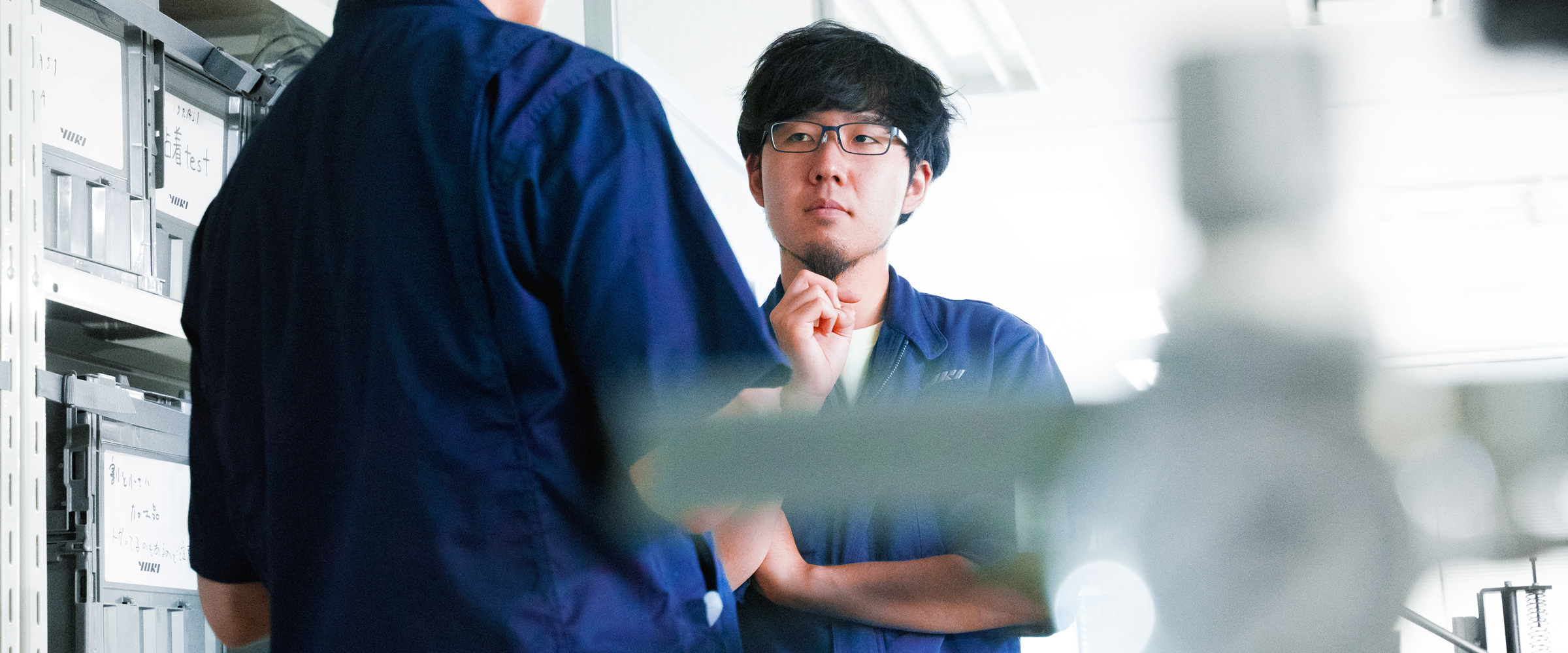 Features
Mechanical Design is Our Specialty
We can produce parts even if you don't have a drawing or a fixed concept, just a sketch is enough. With our experience in manufacturing you can be assured our designs are ready to be fabricated.
Complete Assembly Service
We can provide equipment assembled, ready for use. We will provide you first with a detailed assembly proposal. Projects requiring electrical, control and software components will be provided working with experienced partners.
Information Security
We understand confidentiality is paramount in all aspects of R&D. Along with applicable NDA, we have rigid in-house information security management.
Communications Exclusively by Engineers
Our engineers will directly hear your needs, for the optimal speed and density of communications throughout the duration of your project.
Delivery Flow
01

Initial Contact / Interview

Feel free to contact us here.
– Tell us your needs / issues as-is, solutions are optional.
– Mechanical designs or drawings are not required.
– NDA contracts can be negotiated.

02

Proposal of Solution

We will give a brief overview of our proposal.

03

Design Review / Quote

We will quote a price and delivery relevant to the proposal.

04

Contract / Production

Upon negotiation of contract, work will commence.
Parts as well as assembly can be provided.

05

Feasibility of Design / Final Inspection

We will test the output in the client's specified environment, for meeting requirements and expectations.
Inspection and / or material certificates can be provided.

06

Delivery

Testing on-site by our engineers is optional.
Our services are for institutional clients only.